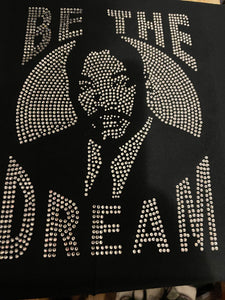 Black Crewneck T-shirt with Dr. Martin Luther King on it. This Tee is a statement piece all by its self. You can dress it up or down. When the light hits this tee you will look like a Diamond. 
MATERIALS: COTTON, SWASOKI CRYSTALS
Machine Washable in Cold Water and Tumble Dry.